Researchers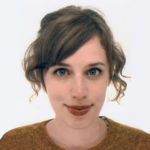 Joanna Isselé is a Ph.D candidate working on the perceptual representation of Chinese characters (funding: grant from F.R.S.-FNRS). A first question of her Ph.D is to investigate the structure of orthographic representations involved in Chinese character recognition. The second question addresses the role of statistical learning in the emergence of perceptual units for Chinese character recognition. Alain Content is the co-promotor of the Ph.D.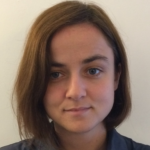 Anezka Smejkalova is a Ph.D candidate working on the cognitive and neural mechanisms of incident word learning during reading (funding: UNI grant followed by a ARC consolidator grant). More precisely, her aim is to elucidate the mechanisms of novel word learning in adults through naturalistic situations of text reading and to assess the impact of the acquisition of new written words on the structure and the content of the lexical stock. She examines this issue in adults, using both behavioural and EEG methods.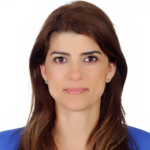 Nathalie Sakr is a Ph.D candidate working on the impacts of diglossia on reading acquisition in Arabic. She is also a Lebanese speech therapist as well as a teaching assistant at the Lebanese University in Beyrouth. Starting from the analysis that many Arabic children have trouble entering reading acquisition, Nathalie decided to examine to what extent the presence of diglossia in Arabic could be a specific source of difficulties for young children.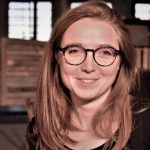 Elodie Sabatier is a Ph.D candidate working on the spelling abilities of deaf children (funding: ITN Comm4CHILD). It is known that deaf children have overall orthographic representations of lower quality than hearing children. Here Elodie tries to understand what factors determine children's level of spelling abilities. She uses both orthographic learning paradigms and longitudinal studies. Jacqueline Leybaert is the co-promotor of the Ph.D.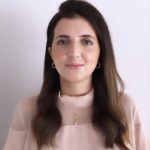 Cansu Altepe is a Ph.D candidate working on the impact of academic support services for students' achievement during the first year of bachelor. She aims at examining whether at risk students (regarding academic knowledge and/or language skills) can be detected early in the year and efficiently helped to favour academic achievement. Catherine Dehon is the co-promotor of the Ph.D.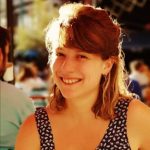 Margaux Genucchi is a Ph.D candidate working on the role of reading motivation and engagement on reading abilities and print exposure. She aims at developing reliable measures of reading engagement, especially using eye tracking movements. She also wants to examine what parameters impact reading engagement so that to produce positive effect on reading skills. She examines these issues in adults and plan to do so in adolescents too.
Click here to know more about the researchers who previously worked with me.
Master students
The work on the master thesis lasts two years. The first year is dedicated to the literature review and to the experimental design. During the second year, students set up the experiment, test participants, analyze the data, and write their thesis. Usually, master students working with me come from the fields of cognitive psychology, neuropsychology, speech therapy studies, linguistics or educational sciences.
In 2022-23, 14 master students (2nd year) are working with me on their master thesis:
I. Lahmidi (Reading motivation and exposure to print)
M. Duplouy (Reading motivation and exposure to print)
M. Smeets (Spelling abilities and deafness) – with Elodie Sabatier
V. Raluca (Higher education and academic achievement) – with Cansu Altepe
A. Ghisbain (Reading and print exposure)
C. Blaettler (Reading and print exposure)
L. Legrand (Reading and print exposure)
N. Syeda (Novel word learning in children)
J. Balanger (Reading engagement and print exposure) – with Margaux Genucchi
M. Maillard (Orthographie learning and deafness)
A. Giroux (Reading and print exposure)
M. De Carvalho Serrachino (Letter recognition with diacritics)
M. Leroye (Students with specific needs in academia)
P. De Mattei (Reading engagement and print exposure) – with Margaux Genucchi
(See previous master theses)
Research internships
For master students, research internships are typically between 300 and 400 h long, and take place in the lab. Topics for the year 2018-2019 were presented on October 3rd (presentations by labs available on the intranet of the faculty). Let me know if you're interested in one of them. You can also contact me at any time if you're an external student (not ULB) who wants to do a research internship in the lab.
(See previous research internships)
Joining the team
Possibilities of joining the team depend on common interests, research profile, and funding (at the Ph.D and post-doc levels). If you're interested, feel free to email me. For Ph.D and post-doc funding, keep in mind that it's important to be well prepared and to get in touch with me well in advance (preparing and submitting a project takes months!).
Some funding programs at the Ph.D level in Belgium:
Some funding programs at the Post-doc level in Belgium:
Each year, it is possible to apply for a mandate for a post-doctoral researcher at the FNRS. The deadline is typically end of January.
You can also apply to Marie Sklodowska-Curie actions of the European Commission. The deadline is typically in September.
For the next 5 years, the Université libre de Bruxelles has obtained 50 individual Fellowships (IF@ULB) which correspond to the European postdoctoral programme (Marie Skłodowska Curie COFUND action) open to international postdoctoral researchers in all fields of research. The deadline is usually around mid-October.